Why should you save your vhs tapes, old photos and slides?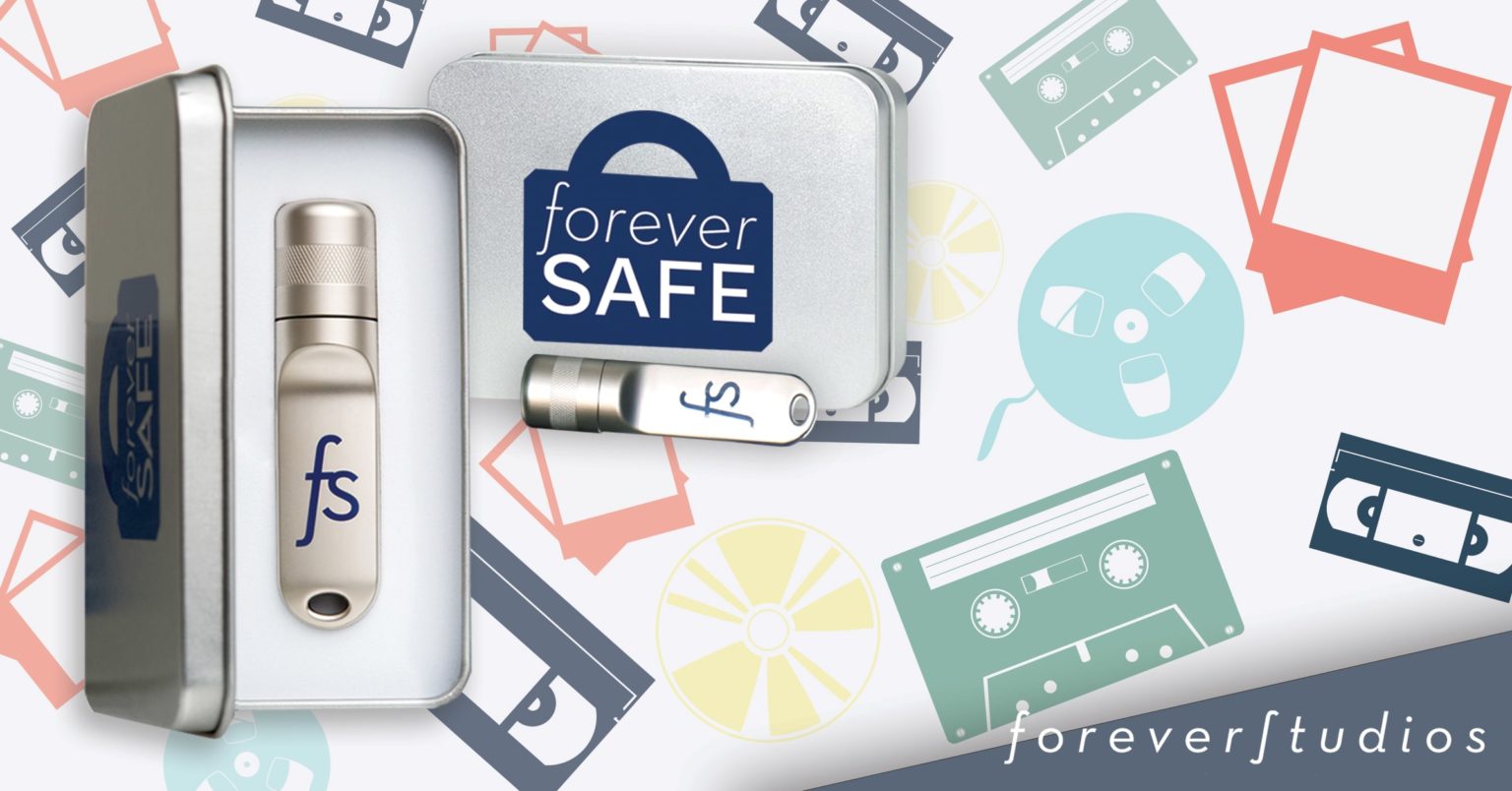 Keep a safe backup of your digitized vhs tapes, photo prints and slides.
Our memories are our most precious treasures, so of course we all want to keep them safe. Whether you have old film, tapes or photos – these surely all contain sentimental value that is meant to be cherished.
So you decide to go digital with your media. That's awesome! But when going digital, keep in mind the number one rule is to ALWAYS have a backup. It is crucial to have backups so your important files are saved if a system crashes, there's data corruption or you simply misplaced them.
At Forever Studios we offer 3 forms of deliverables to transfer your special memories too:
Forever Safe USB
This is by far our most popular option. Our Forever Safe USBs are 100% guaranteed and stored safely to keep away from any household damages. Your USB drive will be tailored to your needs. The correct size, storage and folders all depend on what you decide to transfer. Film, tapes, audio and photos can all be stored on one of our Forever Safes and properly organized to make finding everything simple and easy.
Cloud Download
For 30 days, download and share your digitized files via our cloud storage. This is a great option to easily share your memories with friends and family. Once your files are downloaded, they are yours to keep and store wherever you please.
Archival DVD / CD
DVDs and Cds are also a great option to always have. They make a perfect gift and it is very simple to view your digitized media on an archive quality DVD / CD.
Here at Forever Studios, we highly recommend to always keep two copies of your files. Data loss prevention, archiving and most importantly peace of mind are all important reasons to backup and save your memories. Now let's start digitizing – https://foreverstudios.com/media-digitizing-service/.