How to Store Old Photos: 5 Crucial Mistakes to Avoid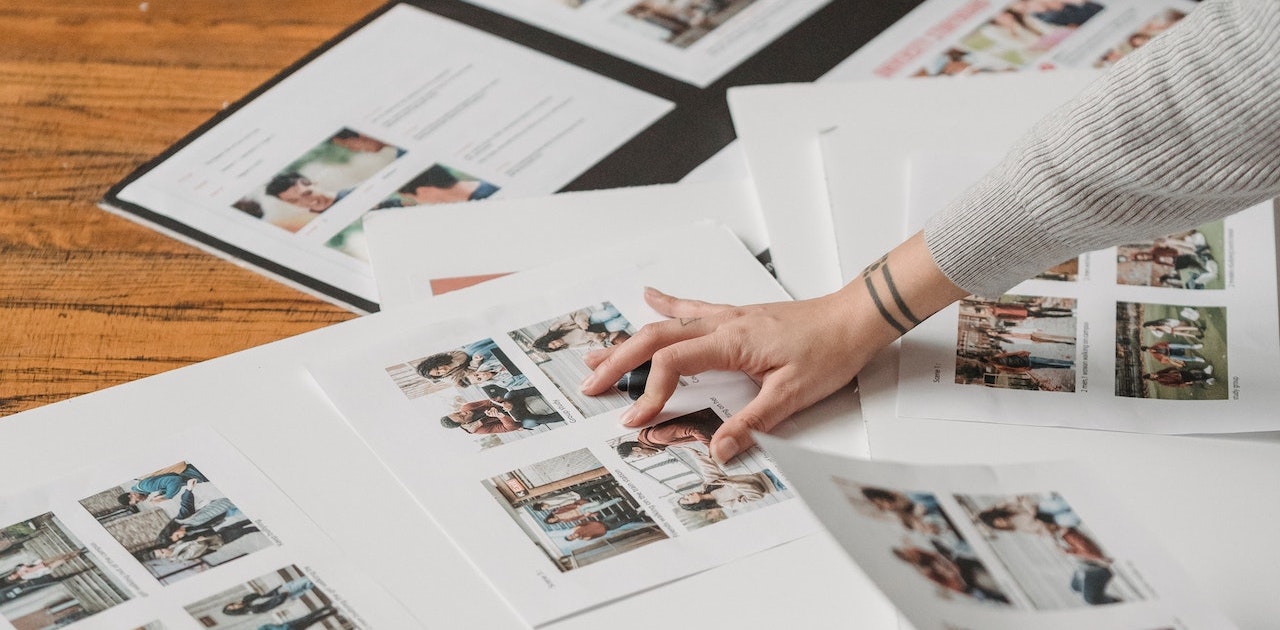 Have you ever found yourself leafing through old photo albums, reminiscing about precious moments from years gone by? Those sepia-toned, black and white, and faded colored photographs remind us of people and places we love and are also a testament to our personal stories. Since these photos are irreplaceable, it's important to store them properly and avoid losing their beauty over time.
It's crucial to store them correctly to ensure that they'll remain in good condition for many years. However, many people make common mistakes when storing old photos, which can ultimately lead to their deterioration.
Hence, in this blog post, we'll share people's most common photo storage mistakes and how to avoid them. We'll share some useful facts and tips to help you keep your old photos safe and in great condition for future generations. So, settle in, grab a cup of tea, and let's get started!
1. Storing photos in a damp environment
Humidity is one of the main factors that lead to the deterioration of old photos. Hence, storing photos in a damp environment such as a basement or attic can damage them over time. Instead, store your photos in a dry area with a consistent temperature. Avoid storing them in an air-conditioned room, as the temperature changes can cause condensation.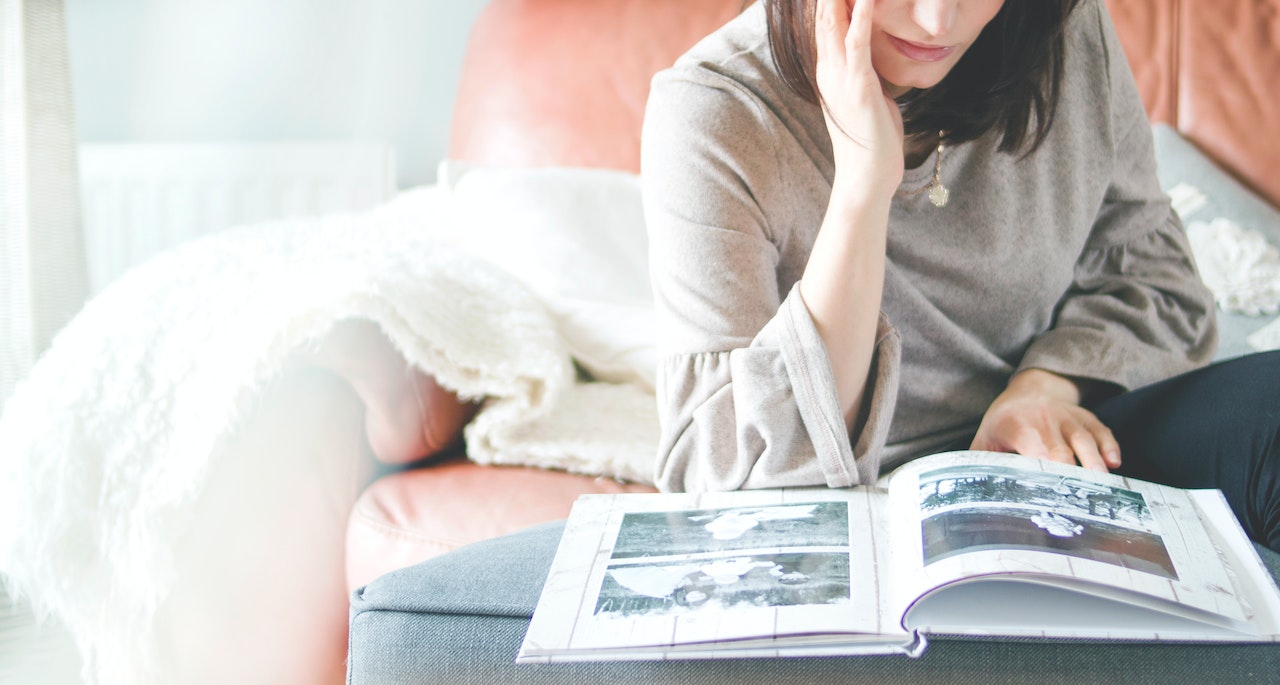 Another crucial factor to consider when storing old photos is the exposure to sunlight. Sunlight can cause fading and discoloration, resulting in a loss of details in your cherished memories. Therefore, it's important to avoid displaying your photos in areas exposed to direct sunlight. Instead, keep them in shaded areas or in acid-free photo storage sleeves or albums.
Pets can also pose a threat to your precious photos. Your furry friend may accidentally knock over a box of photos or chew on them, causing irreparable damage. Therefore, it's best to keep your photos stored away from areas where pets can access them.
Remember, your old photos are valuable treasures that connect us to our personal histories and loved ones. By taking a few extra precautions in storing them, you can preserve these memories for years to come. So, make sure to keep them in a dry, shaded area, away from the sun and pets, and protect them using acid-free photo storage products. It's never too late to start preserving your family's history!
2. Not labeling your photos correctly
One of the biggest mistakes people make when storing old photos is not labeling them properly. Labeling your photos correctly means including information such as who is in the photo, when it was taken, and where it was taken. This helps you remember the details of the photo and makes it easier to categorize and search for the photo in the future.
If you want to ensure that your old photos remain easily identifiable and accessible for years to come, proper labeling is crucial. You can label your old photos correctly and efficiently by following a few simple steps.
Firstly, gather together all your old photographs. Carefully examine each photo and write down any information you have about the people, places, or events in the picture. It's important to be as detailed as possible and include the date, location, and names of the people in the picture.
Next, choose a labeling system that works for you. Some people prefer to label the back of the photo with a pencil, while others prefer to use acid-free photo labeling stickers. You can also create a document in a word processor or spreadsheet program and list the details of each photo.
Labeling materials that won't damage your photos over time is important. Acid-free pens and stickers are a good option as they won't corrode or discolor the paper or print.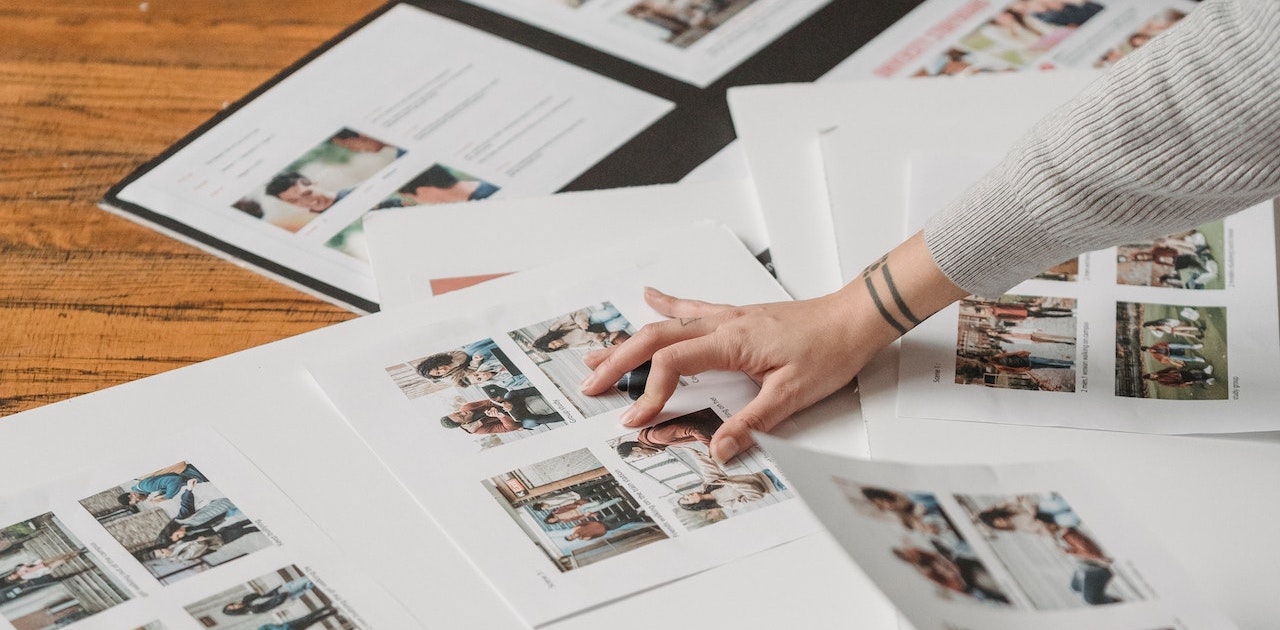 If you have a large collection of photos, consider categorizing them by year or event. This will make it easier to locate specific photos in the future.
Finally, store your labeled photos in acid-free photo albums or sleeves. These products are designed to protect your photos against UV rays, moisture, and other environmental hazards that can lead to deterioration over time.
Properly labeling your old photos may seem like a tedious task, but it is well worth the effort. Correctly labeling your photos'll preserve your family's history for generations.
3. Not storing photos in archival-safe containers
Exposure to environmental factors such as light, air, and dust can damage old photos. Hence, you need to store them in archival-safe containers to protect them from these elements. Acid-free boxes are the best option for storing old photos. They're designed to treat photos better than regular boxes, which can cause damage over time.
4. Placing multiple images on one page
Another mistake people make when storing old photos is placing multiple images on one page. While it may save space, it can cause discoloration and damage to the images over time. Instead, store each photo separately in an acid-free sleeve. This will protect the photos and allow you to easily categorize and search for them.
6. Using tape to stick photos together
Using tape to stick photos together is a mistake that many people make. While it may seem like an easy solution to keep the images together, the tape can damage the delicate surface of the photo and cause it to deteriorate over time.
Instead, use archival-quality adhesive to stick the photos together. This type of adhesive is specifically designed for preservation and will not damage your photos.
Scan physical photos to save your precious memories
Another excellent way to preserve your old photos is to scan them and save them as digital files. This way, you can create backups and keep them safe from environmental factors that can cause damage. Scanning allows you to edit, restore, and share your old photos easily.
Have you ever thought about scanning your old photos to preserve them for years to come? If you're looking for a reliable and easy process, look no further than Forever Studios! We've been in the business since 2007 and have a team of experienced artists who can also restore and colorize old photos.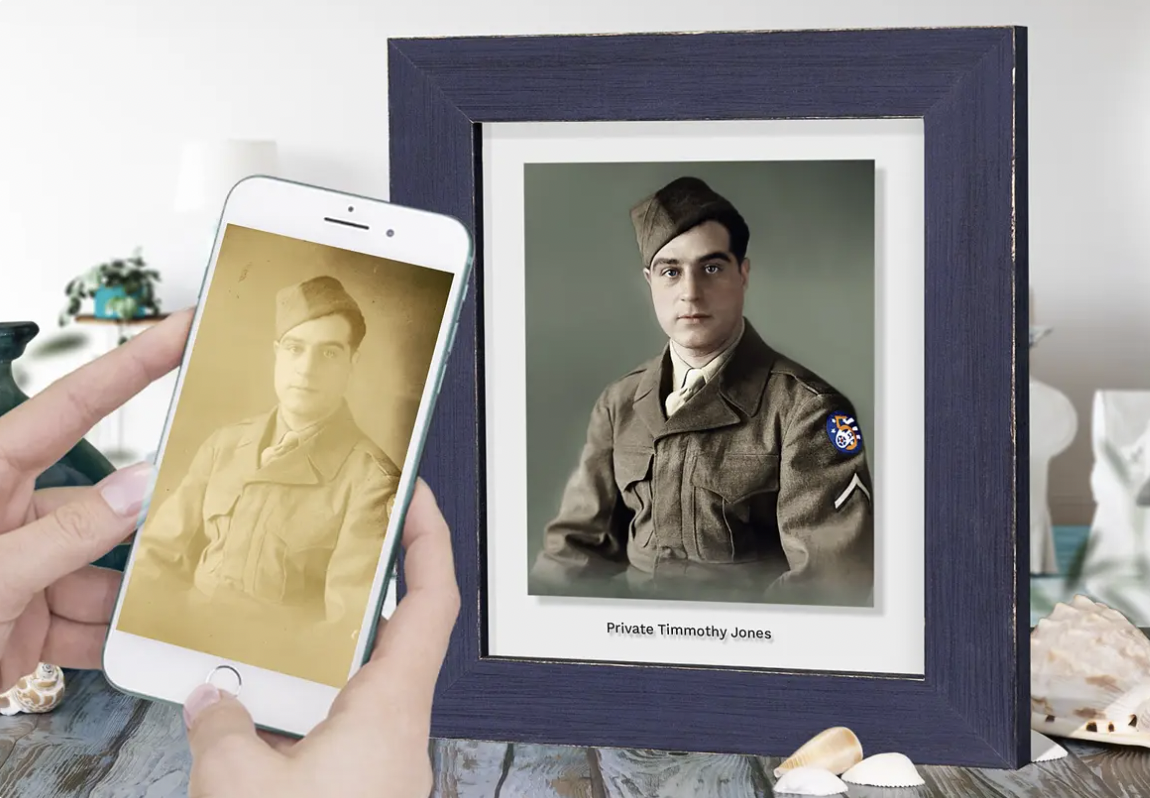 The process of scanning your photos with Forever Studios is simple and hassle-free. All you need to do is send your physical photos to our facility using our 3-way ship kit, and we'll take care of the rest. Our team will scan your photos at a high resolution and save them as digital files that you can access online via Forever Cloud or on a USB drive (or DVD).
Forever Studios takes great care in ensuring that your photos look as good as new. We use state-of-the-art equipment and software to scan and edit your photos, including advanced color correction and restoration techniques. Our team of experienced artists works hard to bring your old photos back to life, removing scratches, dust, and other imperfections and enhancing the colors and details.
Forever Studios can make your dreams a reality if you have any specific requests, such as colorizing black and white photos or restoring damaged ones. Our team is skilled in photo restoration and colorization and works with you to ensure your photos look their absolute best.
Once your photos have been scanned and edited, they'll be securely stored in Forever Studios' online platform, where you can view and download them anytime. You can even share them with family and friends, preserving your memories for generations to come.
In conclusion, if you're looking for an easy and reliable process for scanning your old photos, Forever Studios has got you covered. With our experienced team, advanced equipment and software, and commitment to quality, you can trust us to bring your cherished memories back to life. So why wait? Preserve your family's history today!
Conclusion
Storing old photos correctly is crucial to preserve them for future generations. Avoiding common mistakes such as poor labeling, storing photos in a damp environment, not using archival-safe containers, placing multiple images on one page, using tape to stick photos together, and not scanning physical photos can help keep your precious memories safe and intact.
By following these tips, you can ensure that your old photos remain in excellent condition and continue to bring joy and nostalgia for many years to come.