Gifts Ideas for Your 80-Year-Old Grandma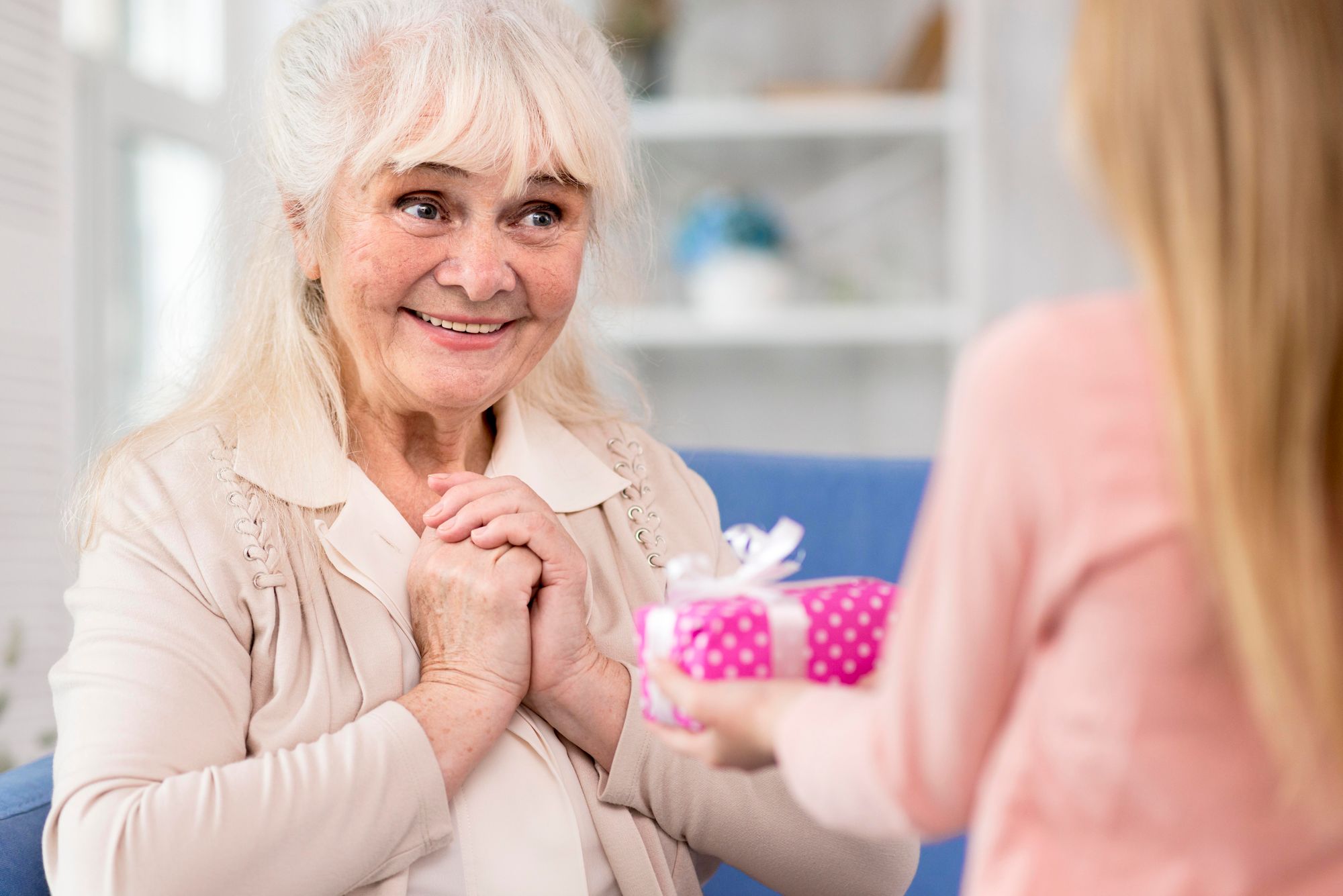 Gifts for 80-Year-Old Grandma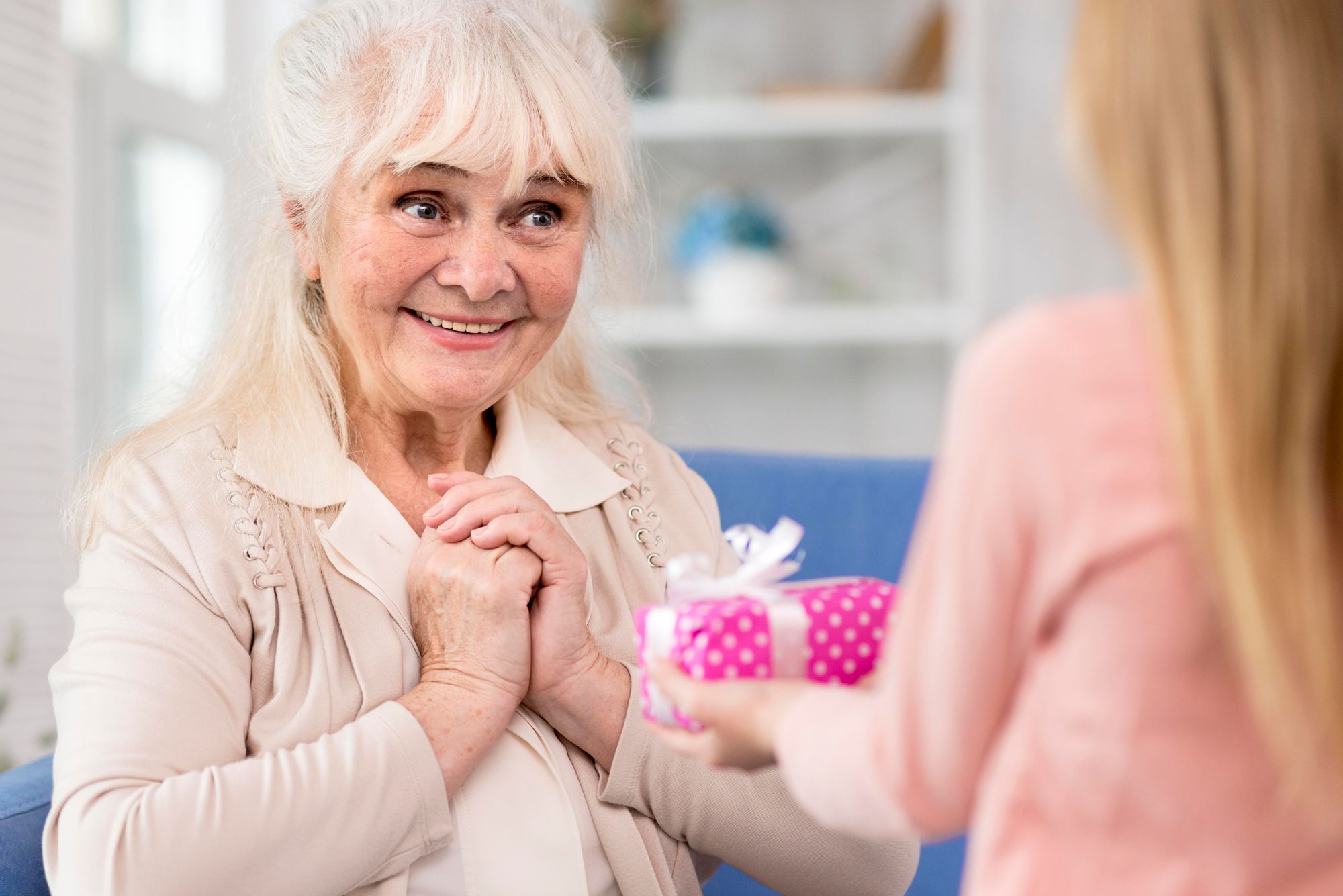 Reaching 80 is indeed a feat, and it has to be celebrated. Thinking about what can you gift to your 80-year-old grandma can be difficult, most senior folks don't ask for anything. Even if you ask what would she like as a gift she'll answer "your company is enough".
Perhaps there are things that she never had, but she wants nothing more from you than your company. There lays the answer for breathtaking gifts for 80-year-old grandma, what she treasures most is memories, memories with their beloved ones.
So, when you need to think about what to gift to your grandma, think about things that remind her of her youth or the love of her family.
Music of Her Youth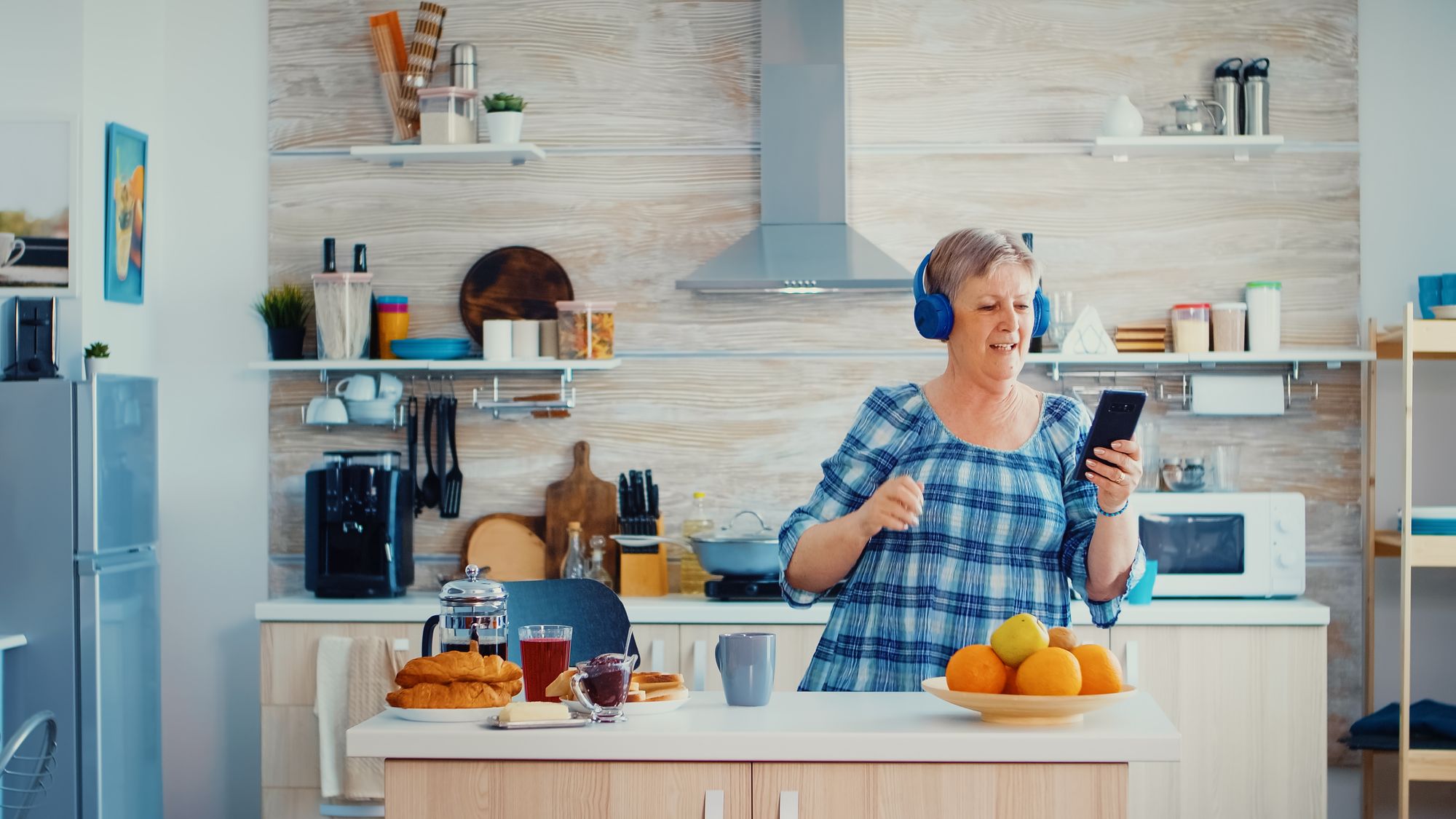 This will need a little information gathering, you need to know which music your grandma listened to, or which was her favorite. This process can be joyful for your grandma as we all know that grandparents love to tell stories. Once the information is acquired you have 2 possible options.
The first, and perhaps the easier one, would be making a compilation of all the music found on a CD or maybe Spotify (if your grandma is used to it) and giving her a player so she can listen to it.
The second, which will be harder but will include a full vintage experience, would be looking for the LPs of her favorite artists.
The problem with this is that you would need a vinyl record player, fortunately, there are some brand new models. This doesn't mean you have to discard old models since some are in a perfect state and would be an amazing combo.
An intermediate idea could be if she already has some old cassettes or another old audio record type, digitalize it. With an audio transfer service, the music will not only be digitized but enhanced, which will be perfect for a gift.
TV Shows and Movies that She Grew Up Watching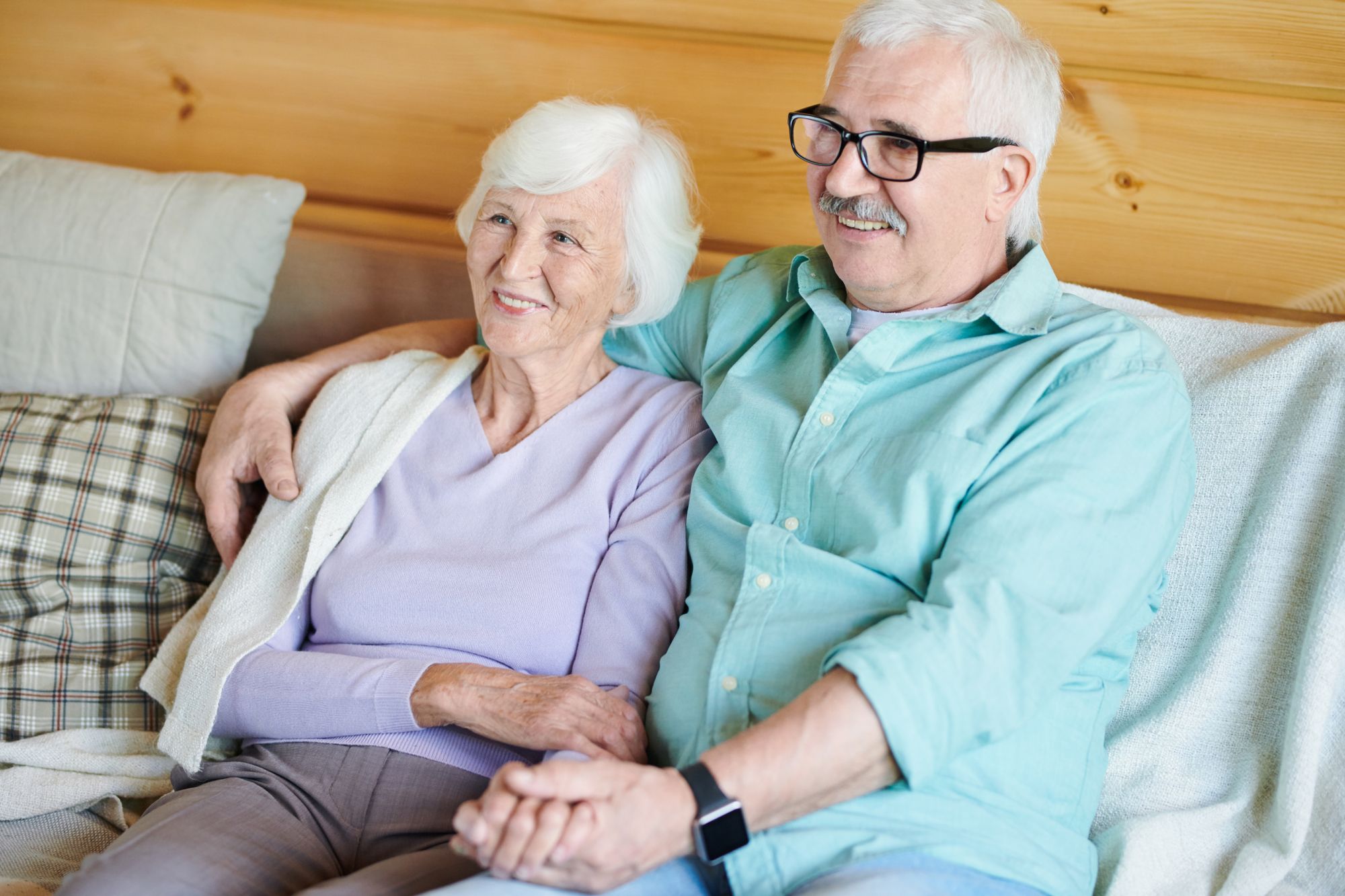 We all remember some cool TV shows of our childhood or movies we've seen at the cinema during our teenage. Asking your grandma which was her favorite program on TV or which was the first movie she saw could lead to a great great gift.
Of course, finding old TV shows and movies may not be easy, but various web pages work as files for them. Also, there are specialized shops or even you could find an original copy of the recording for sale.
Playing an original 8mm tape or a VHS tape would be difficult (yet not impossible) nowadays. You could make the effort to find a proper player, but it's not advisable since most of these pieces may deteriorate with use.
The smartest idea would be to transfer the media to digital media and preserve the original as a collectible. Thanks to some digitization services you can convert all types of films or tapes to digital or DVD and keep the original as a memory.
By doing this, your grandma will be able to play her favorite shows as much as she wants and preserve an original.
Family Photo Book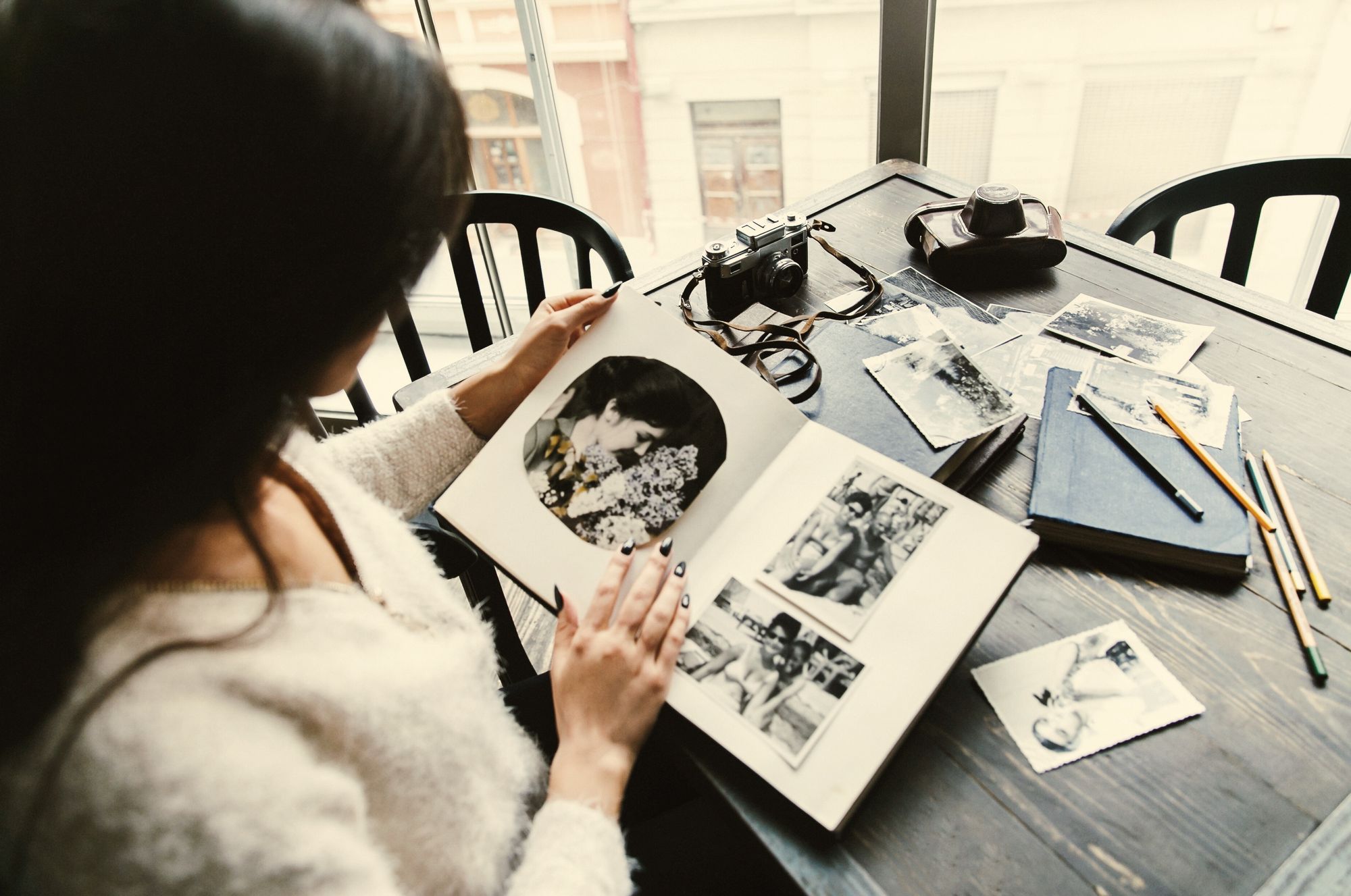 And if we talk about memories, what memory is more precious than a photo?. As the popular saying goes "a picture is worth a thousand words".
The capacity of the photos to evoke memories is something to keep in mind. Just remembering when or where it was taken can trigger a large number of memories detailing that time. What could be better to gift to your grandma than the possibility of reviving precious moments?
Organize with the rest of your family to take a current photo of yourselves and add one of when you were kids. This way your grandma will remember her 80th birthday, and when each one of you was a kid each time she sees the book.
But, of course, you don't have to stop there, you could add to the family photo book pictures of those who are no longer with us. It could be photos of your grandma's parents or even her grandparents, her brothers and sisters, or perhaps her uncles and aunts.
Collecting the photos of them will be the most important part of the process. It would be better if your grandma don't notice that you took them to increase the surprise factor.
Don't worry if some pictures are of low quality or seem damaged. An old photo restoration service can restore those photos and enhance them to look just perfect.
Finally, the cherry on the cake would be to take a photo of the whole family together, including your grandma! And place it in a special place inside the book.
Games or Toys She Used to Have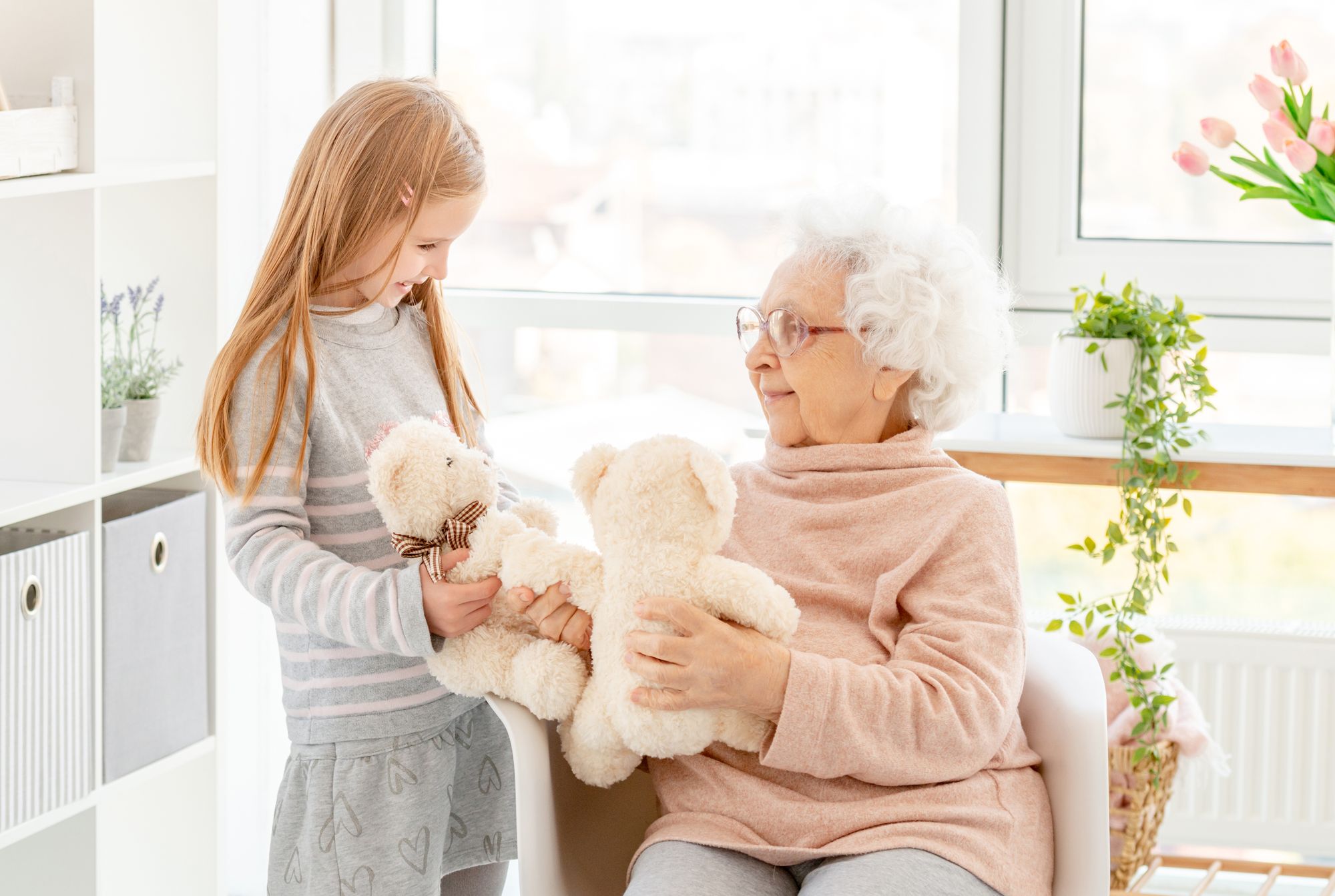 It could be an old board game or toys she used to play with during her childhood. This particular idea could be the most difficult of all, but that doesn't mean it's not worth trying.
There are specialized stores that sell all kinds of vintage games and toys, or maybe your grandma has some that just need to be restored.
Luckily, a toy restorer isn't hard to find, prices may not be for everyone. However, considering that it's a gift for an 80-year-old grandma, prices aren't the only thing that matters.
Why Memories Are the Best Gift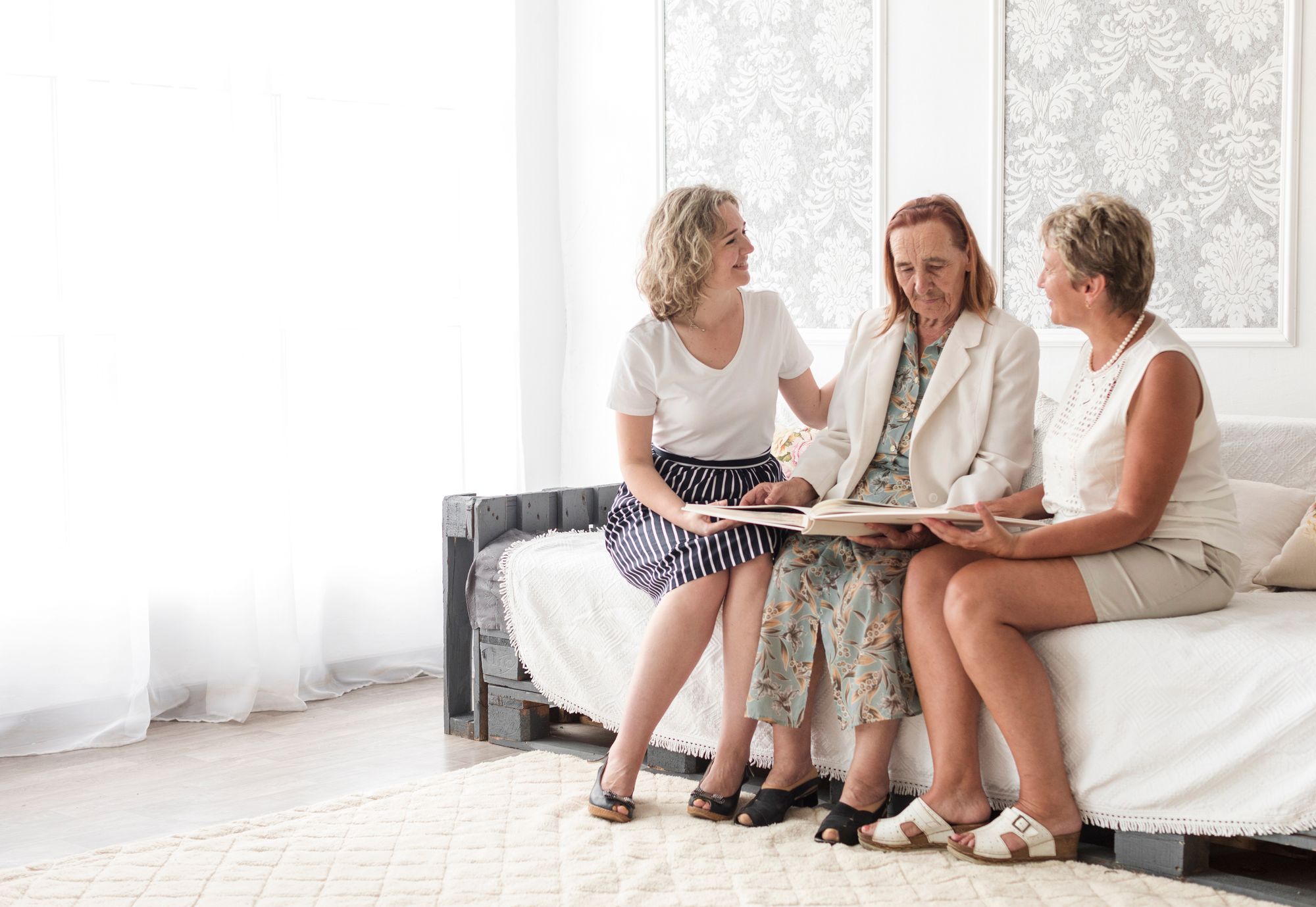 When we think about gifts for 80-year-old grandma, what stands out the most it's the age. Reaching 80 is becoming more and more normal, but it can't stop surprising us that quantity of years lived.
It is a high number indeed, but what is even higher, is the number of memories that she surely has. Then, why should we gift more? Well, because good memories will always be good, but gifting the chance to remember all of them is even better.
As time goes by, memories can get can become fuzzy and blurred, even faster if you don't bring them to your thoughts frequently. That's why keeping memories as present as possible, will help preserve them while building new ones.
Choosing gifts that bring back memories from her childhood, adolescence, and young, will keep them fresh and help to keep her mind sharp.