Scanning Your Photos To Digital Is Only The Beginning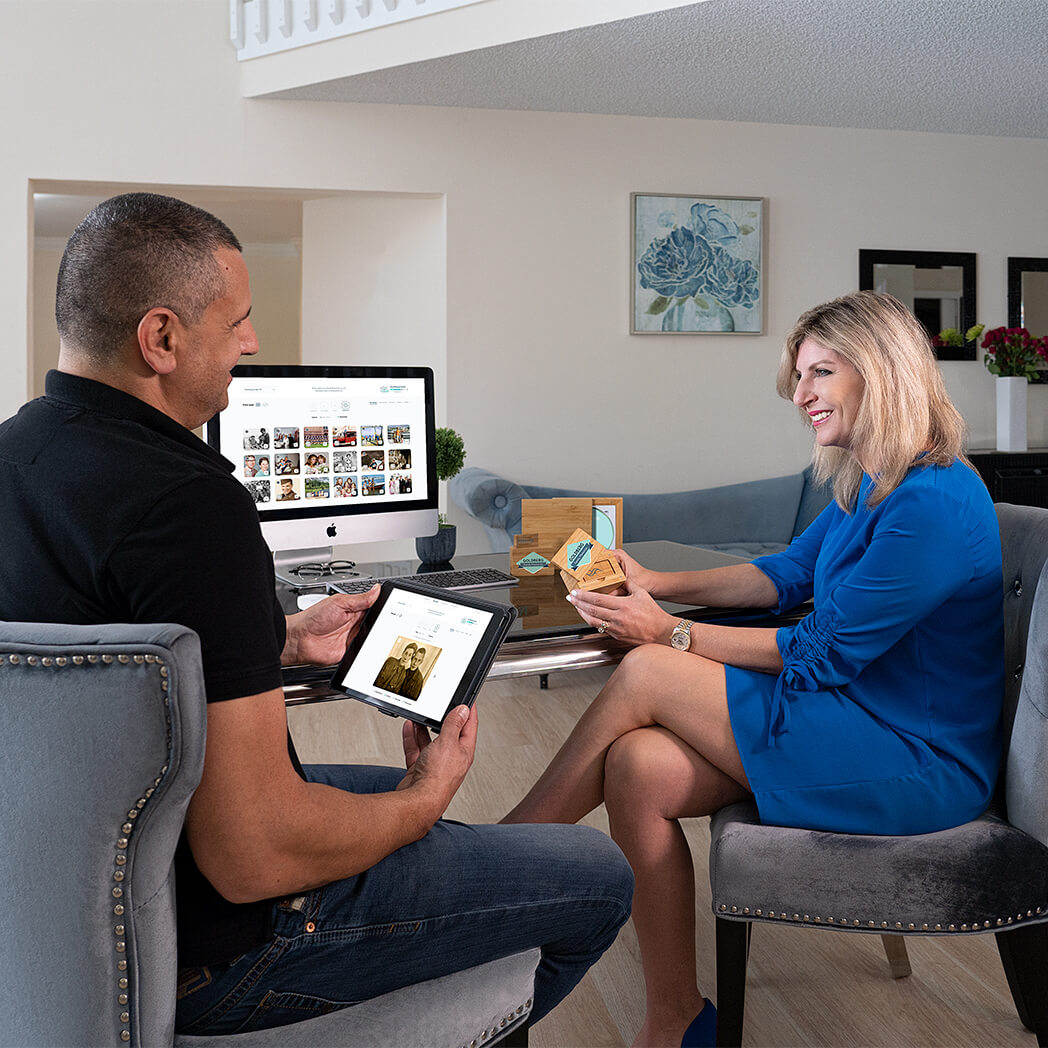 Scanning your photos to digital is just the beggining.
Flipping through photo albums or sorting through boxes of loose photos can bring back treasured memories and have you reminiscing on the past. Nowadays, how often are you able to go through all these old photos? Usually these albums and boxes are stored in garages, closets or places where they are not accessed as easily or as often. Wouldn't it be nice to have your photos more available to look at? GREAT NEWS, now you can! Superior photo scanning services is just the start. Wait till you see all the amazing perks that come along with digitizing your photos.
Premium photo scanning makes it easy for you to preserve, access and share your photos on a USB drive, Forever Cloud or photo CD. It's not just about having your photos digitally, it's so much more than that! For example, the Forever Cloud provides you peace of mind knowing your scanned photos are safely stored on our secure servers. Access and share your photos from any device, anytime. It's a great feeling to know your memories are just a click away.
Your photos are now looking amazing digitally, what's next? How about turning them into possibly the greatest gift ever! That special someone will love viewing these cherished memories on a beautiful bamboo USB drive stored in a personalized keepsake box. Or maybe you have a favorite photo that you want to give that special touch. You can start your masterpiece by simply choosing which photo you'd like to create with from your Forever Cloud and turn it into unique, handcrafted photo art.
As you can see, photo scanning is just the beginning. Forever Studios makes the digitization process simple, secure and fun.The possibilities are endless when it comes to your newly digitized photos. Get started on your photo scanning journey at https://foreverstudios.com/photo-scanning-service