Before & After Restored Photos: Old Photo Restoration.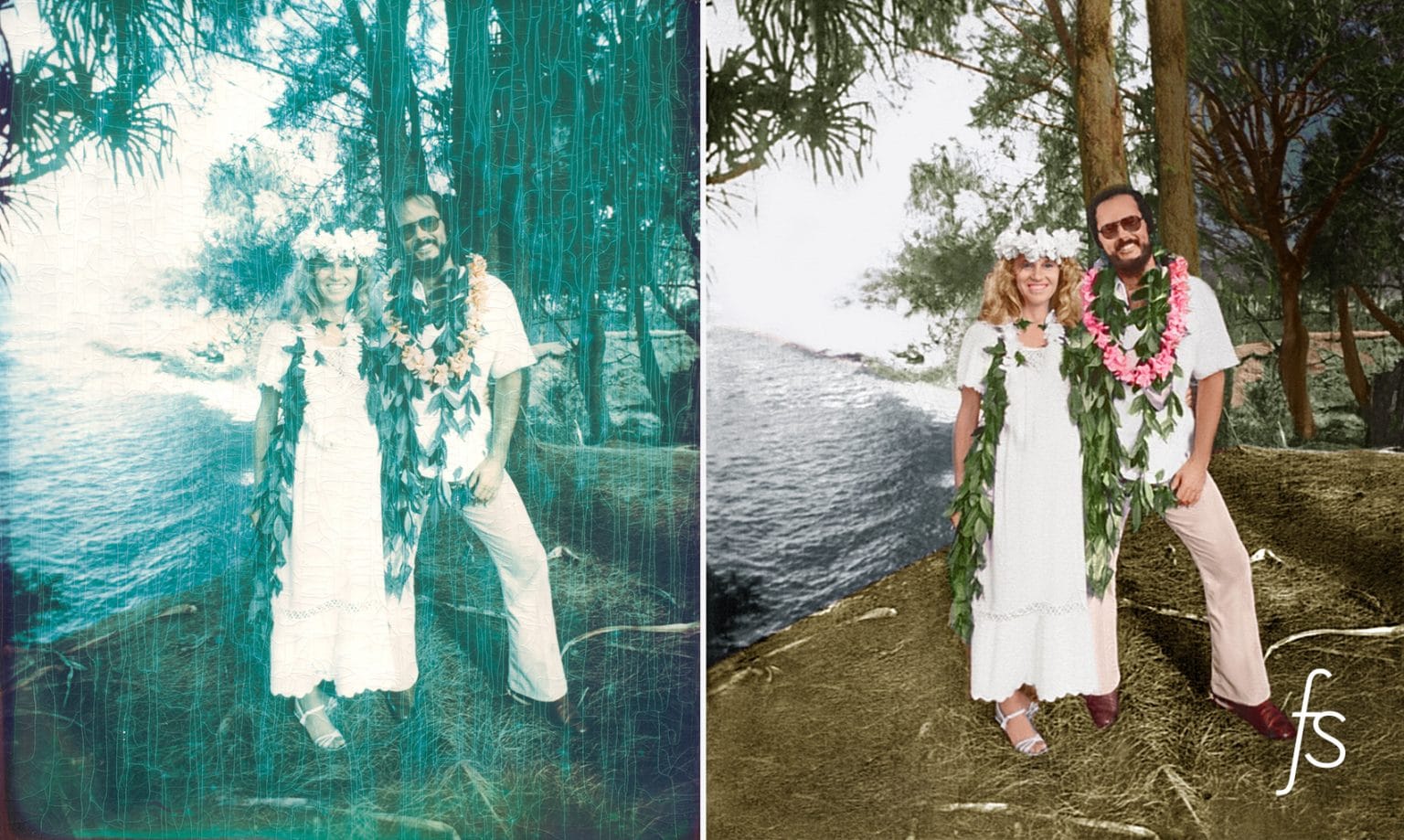 Before and after of an old photo restoration examples from Forever Studios.
There's nothing like seeing good results. It's what we all strive for. A 'before & after photo restoration' provides you with results that you're either impressed with or not so much. Undoubtedly, Forever Studios loves a good before and after. Therefore, we take pride in providing quality 'afters' from a poor 'before'.
THE BEFORE
We take old photos with rips, tears, creases, mold, water damage, sun exposure, and fading. In addition, reconstruction can even be done in some cases to help restore certain missing parts. A lot of the damages to your old photos are caused over the years. Storage, climate, and time all are major contributors to the deterioration of your photo.
THE AFTER
Highly experienced digital technicians and artist work diligently on restoring your photo. In fact, Forever Studios ensures our team uses the most up-to-date softwares and the upmost care while handling your precious memories. As a result of this, your photo is restored and looking brand new again within a couple days!
Check out some of our favorite before & afters here! We can improve any photo you send to us. Get started with a high resolution scan and upload right to our website. No scanner? No problem! Mail us your original to do the scan for you.