A Restored Photo Memory – The Perfect Gift.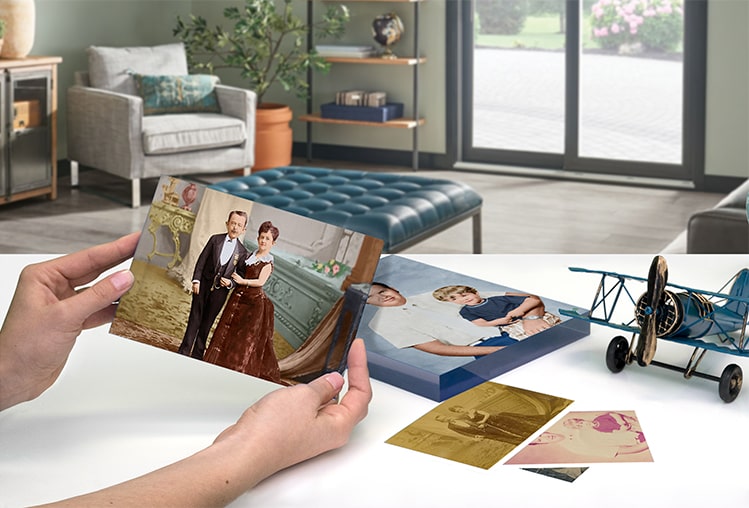 The perfect gift. Fix an old photo and create unique wall art.
It could be hard to find the right gift for that special somebody. There is always that one person who seems to have everything. Meanwhile, you're left frustrated year after year trying to find the proper gift. Guess its time to think outside the box!
Photo restoration is the perfect gift for anyone. However, most people might not even know about this wonderful service offered. To get started, you'll need to find a photo that contains a special memory to that certain someone. Don't worry about the rips, cracks, fading, or damages because that can all be restored with our photo restoration service.
After that, a high resolution scan of your photo is suggested to give you the best results. Don't have a scanner? No problem. Plenty of local businesses can do this high resolution scan for you. You can also simply send your original to Forever Studios to do a FREE scan when placing your photo restoration order. The original will always be sent right back to you in the way it was received.
Above all, this is a great option for those last minute gift givers. When life gets too busy, it could be difficult to find the time to go gift shopping. With Forever Studios photo restoration service, you will receive a digital download of your newly restored photo in just 1-3 business days. But if you do have some time on your hands, why not get that newly restored photo as a print? A variety of metal, canvas, glass, wood, and framed options are all available to help you give the most creative gift you could imagine. Check out our gorgeous line of photo products here. A restored memory, it is the perfect gift they never saw coming.