Types of Photo Frames for Your Home Décor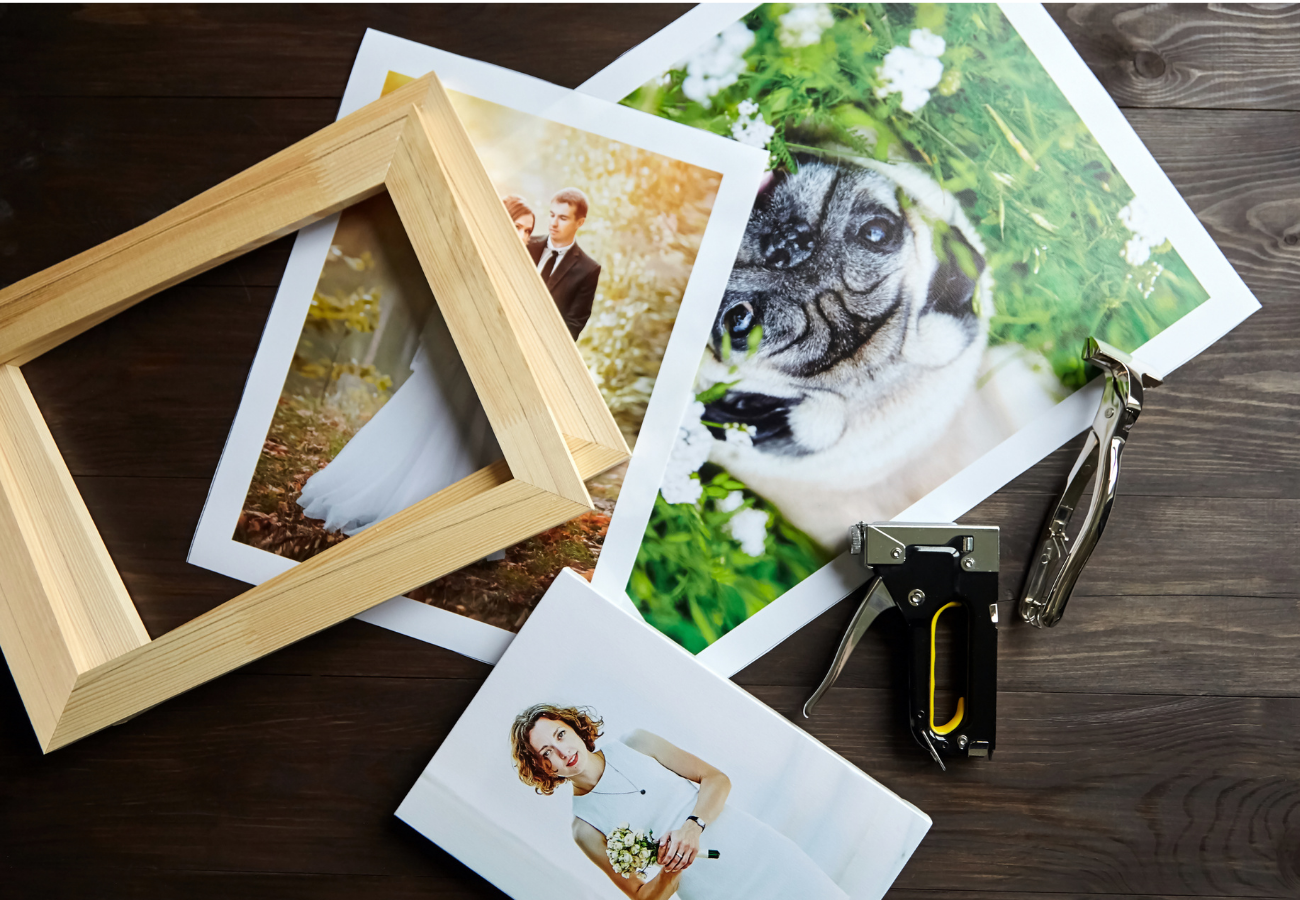 Types of Photo Frames for Your Home Décor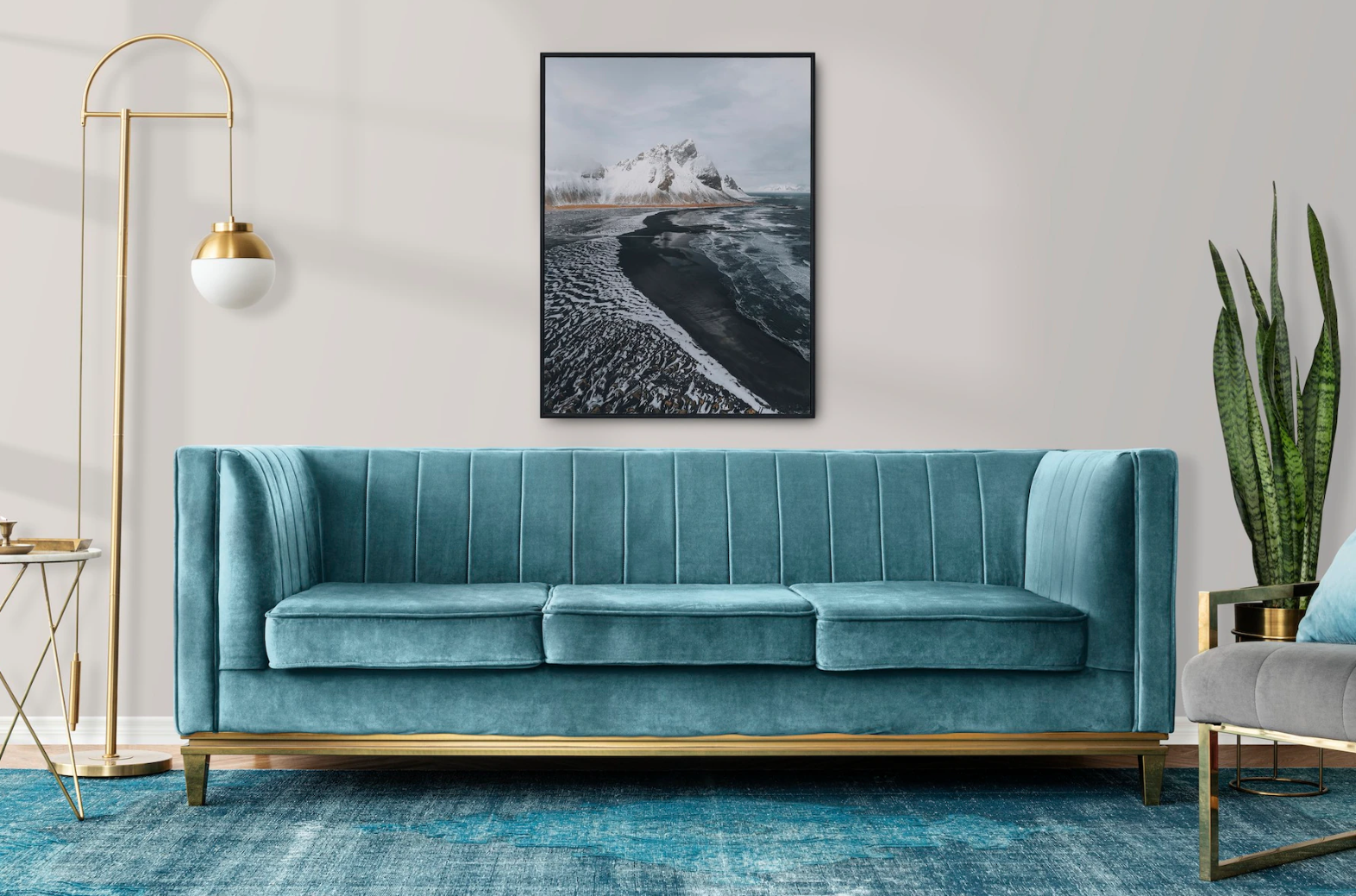 Regardless of the style of a house, the decor must be functional and convey a feeling of "home, sweet, home" to those who live there. And nothing reflects that message better than having pictures of our loved ones hanging on the wall.
It is said that a person has just finished moving into a new home when they put the last picture frame on the wall. It is the most personalized touch that can be given to a space to make it unique.
Also, having photos printed with friends and family in different spots around the house is a great expression of love for them. It is not something we do for just anyone, so it's a very special gesture.
Therefore, if we want to customize our spaces without disrupting the style of our decor, we must choose the ideal frames according to our individual homes. Rest assured, there is something for everyone, from classic to daring. It's up to you!
Types of Photo Frames: Guide According to Your Home Style
Coastal Frame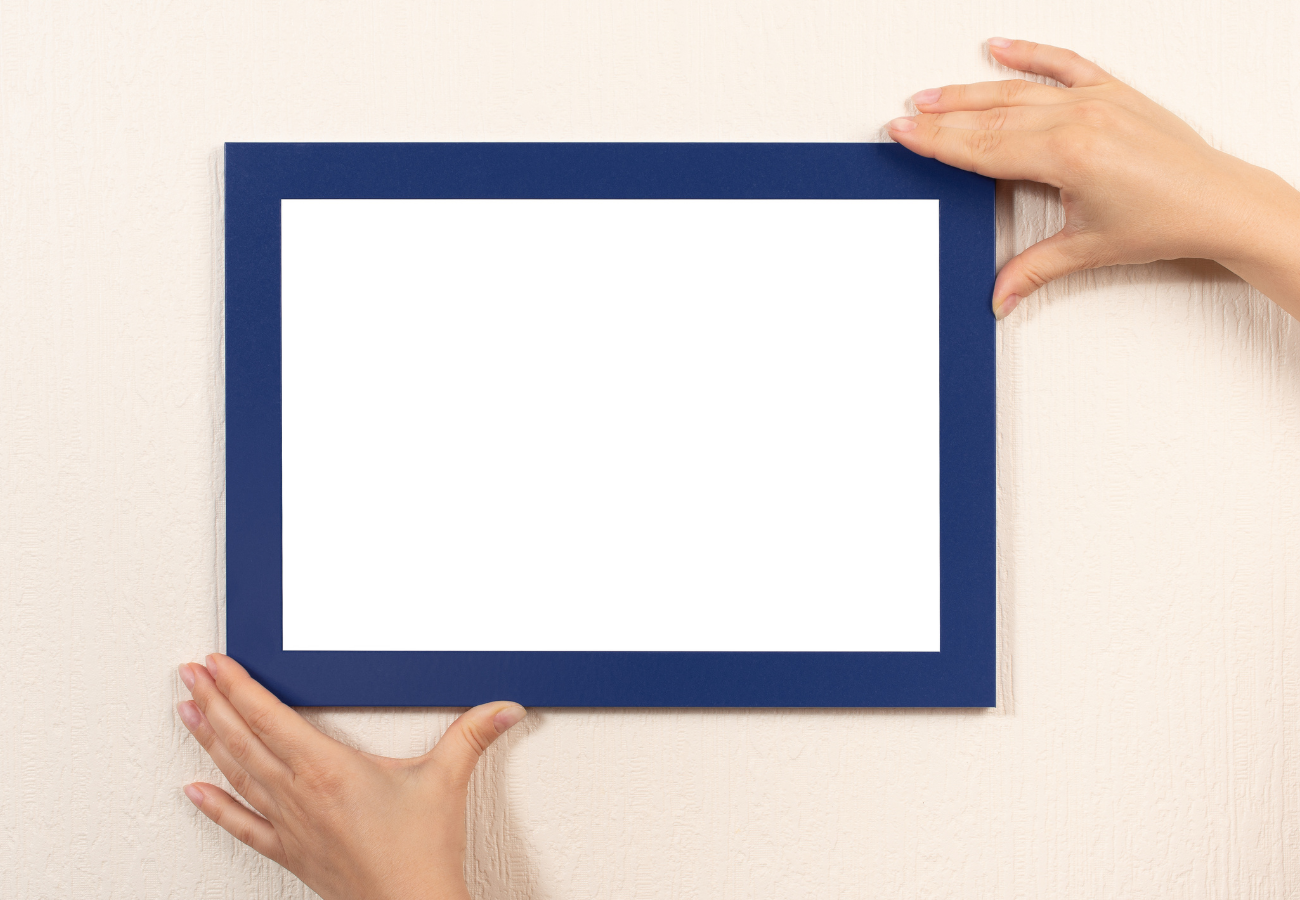 The Navy decoration style is ideal for homes located in cities by the sea. And for those not by the sea, you can incorporate the style anyway and enjoy the summer all year round. This type of decoration is key to living a relaxing experience without leaving your house.
Among the many decorative objects that are essential to achieving the Navy result are coastal frames. The worn wood in blue and white colors gives your home the feeling of being near the ocean.
This style is characterized by its simplicity and the peace it brings to the home with a wide range of blue and seaside tones to make the space even more relaxing. In addition, it can be combined with sand colors that will serve as a base along with a touch of coral red in some details.
In addition to frames, the furniture usually has a rustic look, preferably in light tones or simply painted white.
Rustic Frame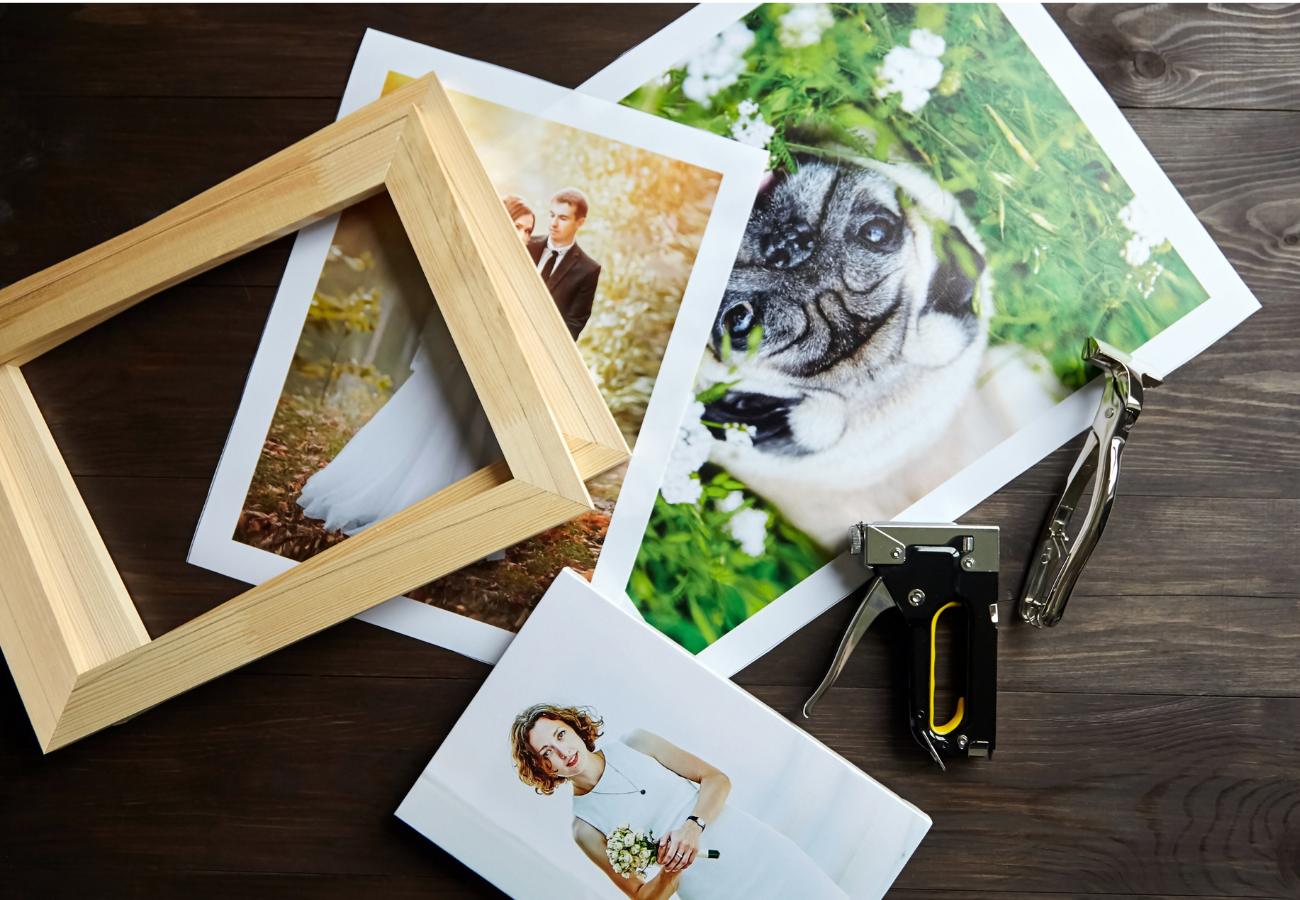 Just as with the coastal style, the rustic decor style also prioritizes unconstrained environments. A great example of this is the farmhouse trend, which is inspired by the old farmhouses of American producers.
If you like wood, this style is for you because it highlights noble and little worked materials. The photo frames that complement this style are usually handmade. In this way, they provide the same feeling you get when you are surrounded by nature.
In farmhouse decor, the predominant colors are white or light shades. The rustic style allows you to play more with frames made of burnt or dark wood.
Whether your home is decorated in the farmhouse or rustic style (or a combination of both), it should all revolve around functionality and nature, avoiding overloaded environments.
Modern Frame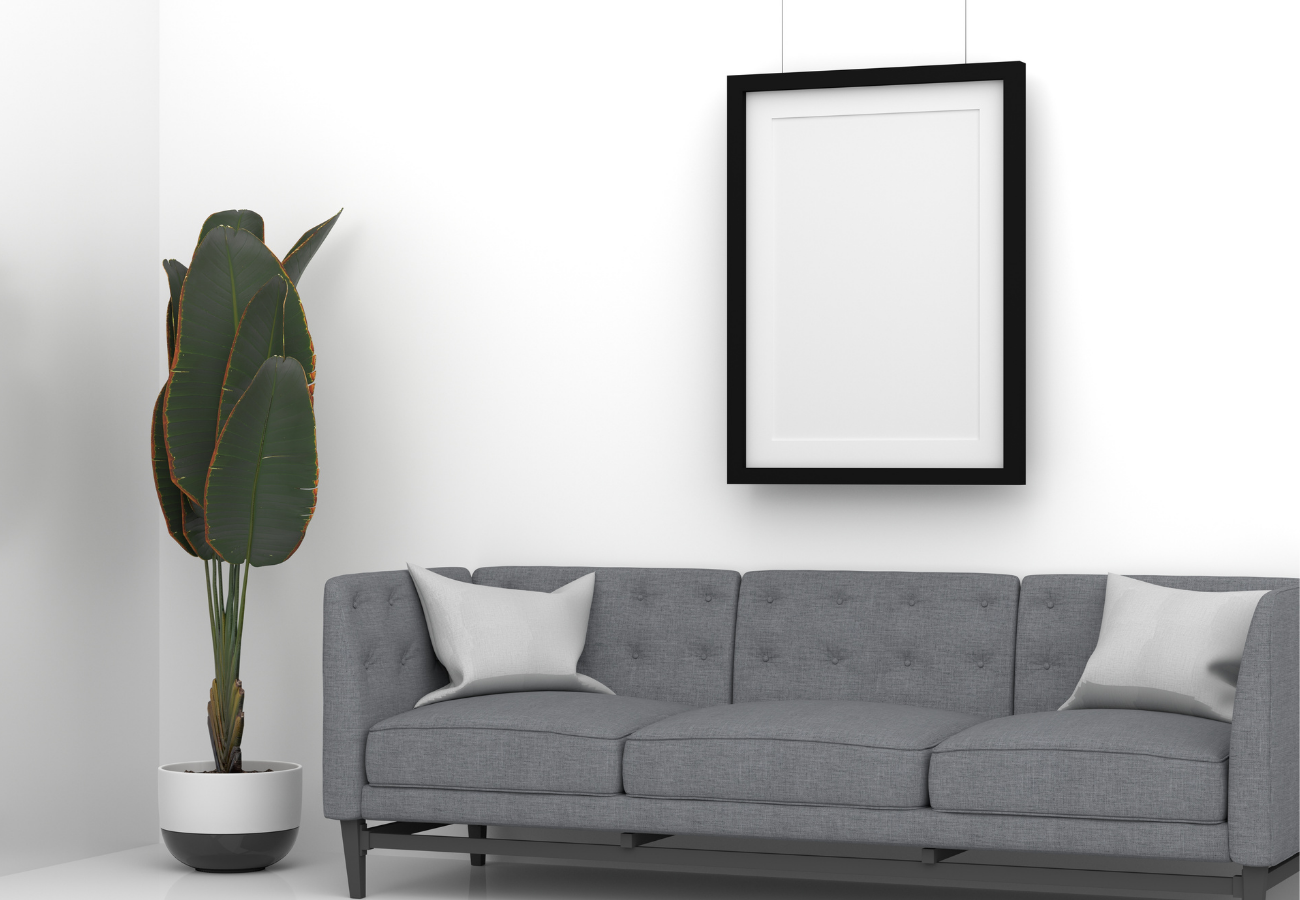 The modern style is characterized by open spaces, straight lines, and neutral colors such as black and white. Therefore, photos and framed art placed in the house should follow these guidelines so as not to clash.
When we talk about contemporary decoration, we usually think of luxury and sophistication. For this reason, photo frames with metallic finishes, 3D shapes, and genuine wood are ideal to achieve that refined touch.
Many times, this style can seem cold, so it is necessary to add objects to give it more warmth. We recommended using rugs, blankets, and photo frames to achieve a cozier modern space.
Retro Frame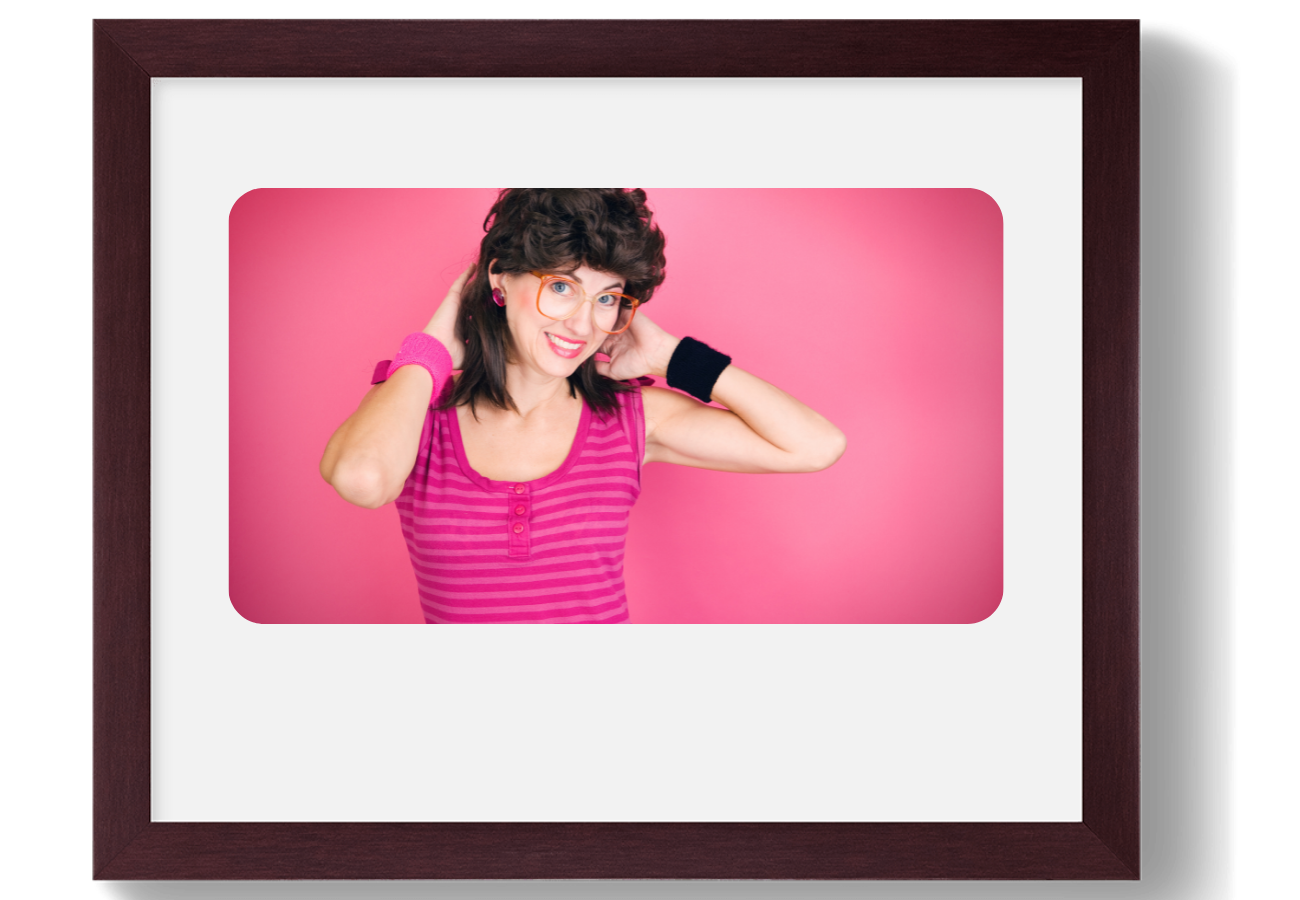 Inspired by the golden age of the United States, vintage decoration generates completely eclectic spaces, where any and all objects are allowed. It is elegance combined with the charm of antiquity.
To give your home a retro decor style, you just mix different styles of old or vintage objects that share a usefulness and sense of personality. With maximalism encouraged, there's no fear of overloading the rooms, so everything that has emotional value and produces nostalgia is allowed.
The photo frames that best combine with vintage styles are those handmade from walnut, mahogany, or natural wood. Curved edges accentuate the timeless feel of mid-century minimalist wall art.
All colors are welcome to generate fun environments with risky designs. However, if one had to choose a single hue, aqua is typical in retro décor.
Classic Frame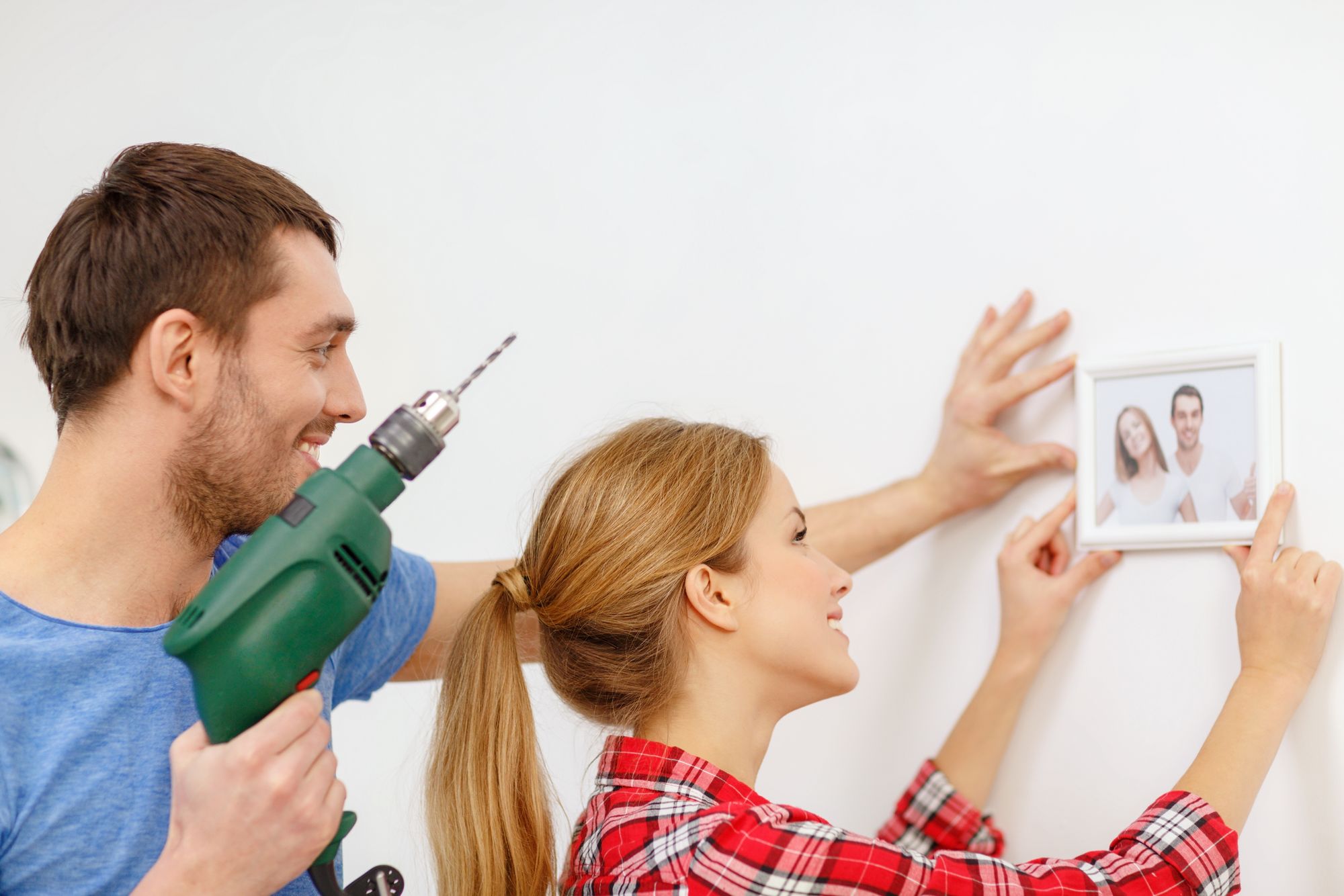 Classic interior design styles the house with elegance and is considered synonymous with good taste by many decorators. It is a style with timelessness as its main characteristic, so it does not follow trends.
In the classic style, frames are made of noble and strong materials such as wood, so that they last for many years. Therefore, quality is premium in all the objects of the house.
As it is a decor style that does not follow trends, the sizes of the pictures are usually standard, with frames in white, black, and gray colors. In this way, harmony is maintained in all spaces.
The furniture is rather traditional with many symmetrical details, while the typical textures of the fabrics are velvet and silks that complete the luxury of the place.
Decorating your home's interior in a classic style is not the most economical solution but it is an investment that will last for years.
How to Define Your Decorative Style?
There are many options to choose from, and that can be confusing, but there is no need to worry. The important thing is that the style of your house is coherent and functional with the life you lead. Therefore, the first thing to ask yourself is: Which style is most comfortable for me?
Once the interior design style has been defined, it will be much easier to find the right style of frame for your space. Additionally, you must not forget the printing of the photos or images themselves, which must be of the best paper quality.
No matter how beautiful the memory is, if the photo is torn or has sustained water damage (https://foreverstudios.com/blog/how-to-save-and-restore-water-damaged-photos), it will not work well as a decorative element. Instead, it may distract your guests, who may be left with a poor impression.
Photos are as important as the types of frames that hold them. So before exhibiting memories of poor quality or with deteriorated paper, consider hiring professionals who perform photo restoration