How To Create The Most Beautiful Photo Book In 12 Steps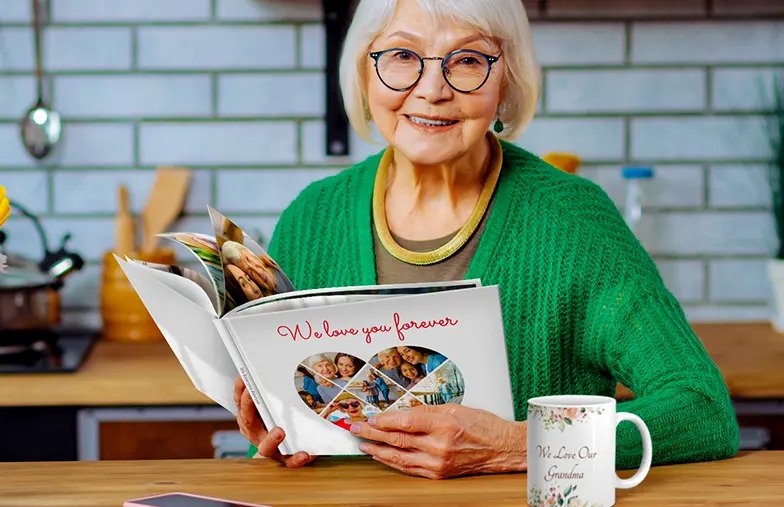 How To Create The Most Beautiful Photo Book In 12 Steps
A family celebration, a wedding or a birthday: there are plenty of opportunities to make a personalized photo book. It's also much more fun to flip through a real photo album than to view photos online. But how do you get started?
1. Collect Your Photos
Before you even start the book, collect all the photos that qualify, such as all photos from a nice trip last summer. You can simply put files together in a folder on your computer, or save them in Google Photos, Apple Photos, Adobe Photoshop Express, ... If you shoot in RAW format, you must first edit your photos in a program such as Adobe Lightroom.
2. Make A Selection
The urge will be great to start the book, but it is best to make a selection first. We take a lot more digital photos than necessary anyway; only the really good ones deserve a place in your photo album. The less good ones fall out anyway. Most photo software allows you to assign a score or stars to photos. If you do this consistently, you will easily find the best.
3. Improve Your Photos
Now look at every photo you have left. Are the colors and contrast good? Do you have to crop it a bit so that a disturbing element does not appear in your book? With your favorite photo software, it's easy to make your photo just that little bit better. Most photo book design software allows you to do that while you're creating your album, but it's better to do it beforehand.
If basic photo color correction is not enough and you would like a professional look to your photos, look into Forever Studios old photo restoration service. Looking to airbursh your photo or change the background? Check out Forever Studios photo retouching service.
4. Check The Sharpness
Today, any camera and smartphone allows you to take photos large enough to print in a photo album. Only if you crop the photo really hard, it might not be big enough. But then the software will warn you anyway. It is a good idea to double check whether the photo is sharp. If the autofocus has not worked properly, it is sometimes blurry. Zoom in to 100% to judge the sharpness.
5. Create A Story
You have now collected and finished all the photos. Now you can think about what you want to say with those photos. Sometimes it makes sense to place the photos chronologically, for example if you are making an album about your wedding day. You can also choose a thematic approach for a multi-day trip. You then divide the photos by subject, such as sun and beach; outings; and food and drink. You choose yourself!
6. Different Types
There are two types of photo books. A photo book on digitally printed paper is the most affordable. The print quality can be compared to a nice magazine or book. A photo book on photo paper is a bit more expensive, but the quality is also better. You can usually still choose between matte or glossy photo paper. Both types are available with a soft (cheaper) or hard cover (sturdier).
7. Choose Your Format
Then select a format for your book. The dimensions of a photo book determine how large your photos will print and how many photos will fit on a page without being too small. Large formats are more expensive, but are more impressive. Smaller ones are handy to take with you and certainly fit in your bookcase. You can also choose between portrait, landscape or square format.
8. Make The Markup
The online photo book ordering software gives you all kinds of options for designing your photo book. You can choose from fixed themes such as weddings, travel or babies. With a theme, each page also gets a matching background. Choose a theme that suits your photos. You can also work without a theme: then there are no backgrounds on the page. That looks quieter and is better for some projects.
9. Choose Your Pages
In the software, you can choose from dozens of page layouts. They determine how many photos are placed per page and how they are placed on the page - full page, next to or below each other, straight or oblique, ... Alternate these page templates. Using the same thing over and over, say one photo in the middle of the page, will make your book monotonous. If you switch layouts on every page, your book risks making a messy impression.
10. Post Your Photos
The ordering software often includes an option to create an 'automatic' photo book. Your photos will be placed in chronological order. The program then changes the size and arrangement of the photos itself. This is quick and sometimes yields a nice result. You can always adjust the arrangement by removing or switching photos again, or by choosing a different page layout.
11. Put Text And Titles
The software allows you to add titles and captions to your photos. This is useful with a travel book - then you don't have to explain everything to whoever is viewing the book. Choose a calm font that is easy to read and make sure that your texts are not too large or too small on the page. The cover page of your photo book will also have a title that describes what your book wants to show.
12. Quality Control
When your photo book is finished, double check it before ordering. Check that all photos are placed correctly, and that no pieces have been cut off. Check the placement of the photos and page templates. Read all the texts again, or better yet, have someone else do it. Check the title page extra, because mistakes are more noticeable. Now you're ready to order, and then it's just waiting for your photo book!
TIP: Printerpix Photo Books
At Printerpix's photo service you will find photo books on quality photo paper, with different sizes and covers (softcover, hardcover, linen cover, leather cover). You can create and save your book in the browser, so you don't need to install any software on your computer. You can have the book delivered to your home or have it delivered to someone as a gift.