How to Transfer your VHS Home Movies to Digital.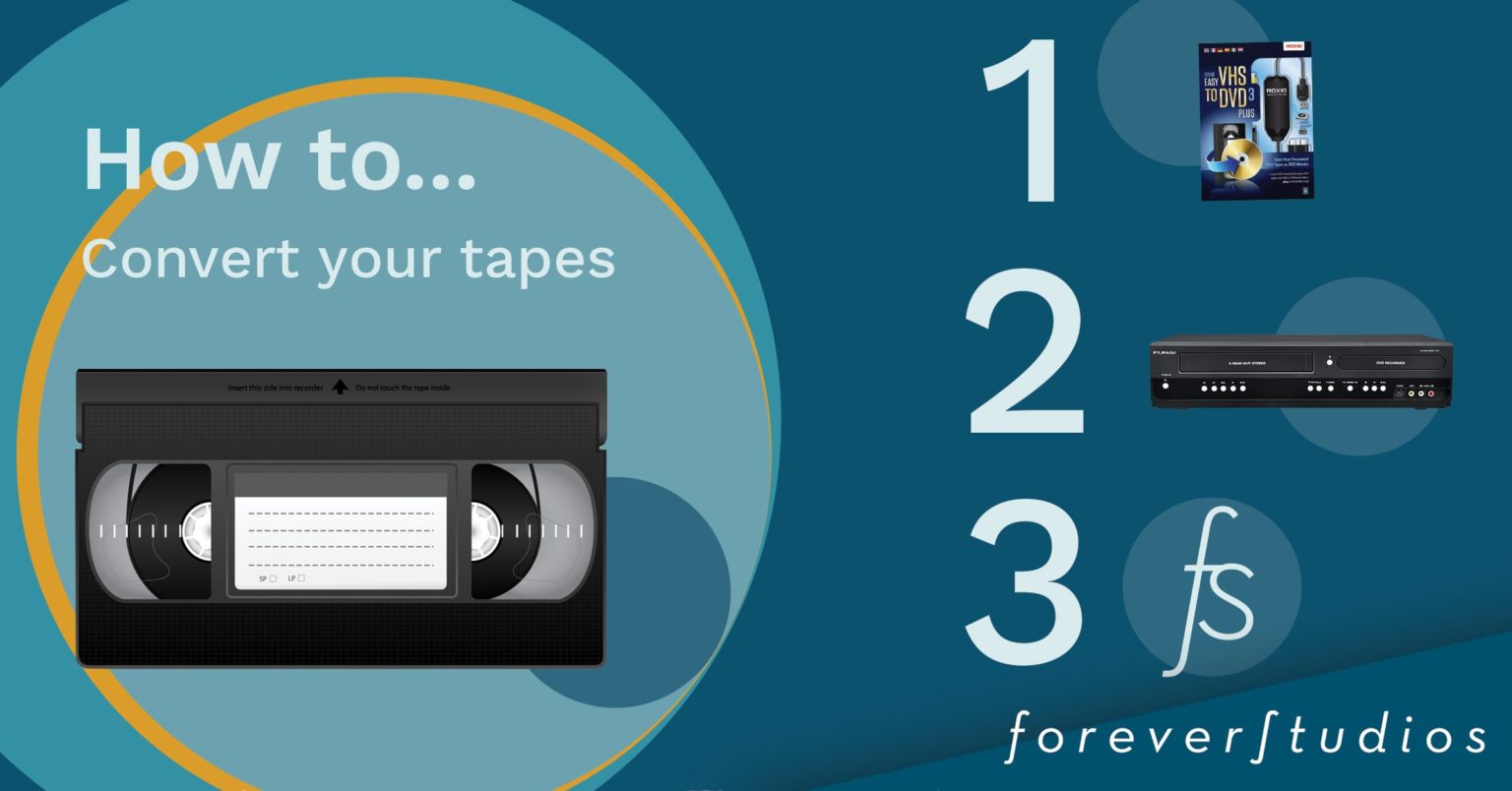 Easily transfer your VHS tapes to digital on your own.
It's possible! You can transfer your old home movies all on your own. When deciding how to begin your VHS to DVD conversion process, there's a couple things you should keep in mind. The three most important factors to consider are the following:
EXPENSE: How much is this process going to cost you?
TIME: Will this be a time consuming process?
QUALITY: What quality will you receive with your conversions?
OPTION 1: ROXIO – EASY VHS TO DVD 3 PLUS
This is an extremely popular option due to the price point. At just $40, this is advertised as an affordable option. Each conversion takes the length of the tape, meaning if you have a 2 hour movie it will take you the full time to convert 1 tape. If you have a large quantity of tapes, you might be spending quite some time on this process! There are mixed reviews of the quality of the transfers. Although this varies from customer to customer, there is no option for enhancement for those videos who need a little extra touch.
EXPENSE: 10/10
TIME: 3/10
QUALITY: 5/10
OPTION 2: FUNAI FULL HD UPCONVERT DVD RECORDER/VCR COMBO
Better get your wallet out for this one. With a price point of $999.50, this option is a bit steep. On a better note, the process is reported as easy and smooth and you can copy multiple tapes onto a single DVD which may help save time. The quality of the conversion has mixed reviews but more seem to be satisfied with their outcome. An enhancement option is also not offered with this product.
EXPENSE: 2/10
TIME: 8/10
QUALITY: 7/10
OPTION 3: A PROFESSIONAL DIGITIZATION COMPANY
Having your tapes transferred by a professional digitization company is more affordable than you may think! For example, Forever Studios promises to beat ANY advertised pricing for tape conversions, ensuring we are the fairest priced digitization company out there. Bulk rates are also provided for those who have larger quantities of tapes. While saving money, you also save time due to professional technicians taking care of your transfers with the highest quality digital capture equipment. Everything is done in-house at Forever Studios and rushed services are offered for those who need conversions done fast. Get ALL your tapes back as fast as 2 business days! Forever Studios has perfected the conversion process and is one of the only companies out there that offer an enhancement service for your tapes. With enhanced color correction and enhanced audio, you will receive the highest quality conversion possible. You also have options to receive your tapes on a USB, cloud link, DVD or all 3!
EXPENSE: 10/10
TIME: 10/10
QUALITY: 10/10
The choice is yours. Start your journey with Forever Studios at https://foreverstudios.com/convert-vhs-tapes-to-digital-dvd/.
We ensure your precious memories are in great hands.